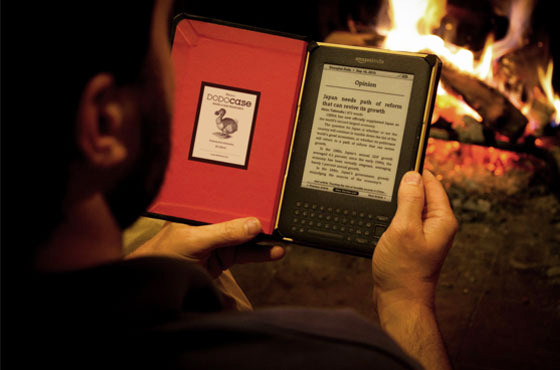 There's a lot to look at. We get it. To help you out we're calling attention to a gift you may have missed, or one we think you shouldn't. This is the Something for Someone Spotlight.
A bibliophile's skepticism toward the Kindle often comes down to their love for the feel of a book in their hands. Thankfully bookworms, DODOcase has you covered.
Now you can cozy up with 3,500 of your most favorite books cloaked in this beautiful handmade case. Constructed in San Francisco using traditional bookbinding techniques, DODOcase conceals and protects while providing the look and feel of a real book.
Get to know DODOcase a little better:
Read more about it • $49 at DODOcase