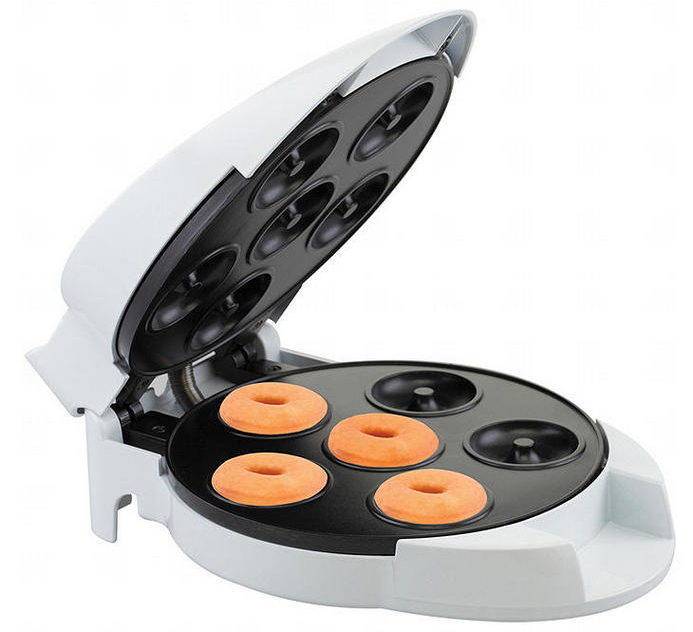 Mmmm donuts. Sweet, delicious donuts. Yes, we know it's cake for breakfast, but we're going to overlook that for the magic that is this Mini Donut Maker. It makes six ring-shaped puffs of doughy goodness without the mess and calories of deep frying.
It's safe enough for little bakers too and is compatible with any store-bought donut mix. And the best part? They're ready in four minutes. That's only 240 seconds!
Sure an apple a day and all that, but nothing gets me out of bed on a Sunday morning like the call of a fresh donut.
We've got your back. It's holiday crunch time, so we won't post anything you can't get on time. You're all good with this one. Here's Amazon's Christmas Shipping Cutoffs.
Read more about it • $24 at Amazon