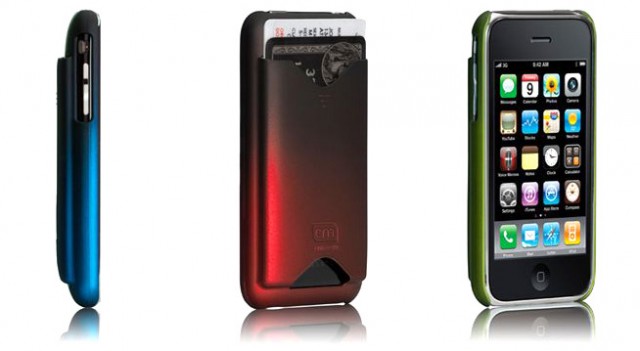 Case-Mate's ID Case holds just what you need
Simple is better
There are a lot of iPhone cases to choose from and lately I've been feeling like the more of them I see, the less interested I've become, until this one.
As Case-Mate puts in their description, "Everyone knows less is more—but less with more, that's a breakthrough." I believe they've done exactly that.
Case-Mate's iPhone 3G/3Gs ID Credit Card Case is remarkably simple. Its slim design is perfect for pocketing just the things you need when you head for a night out, or if you're Mr. Minimalist all together.
Good bulge, bad bulge
Plenty 'o ladies will like this case but it's the guys who are shouting "Thank You!" to the industrial design gods. Go ahead, wear that slimming suit that turns heads as you pass. Feel confident and travel lighter with fewer bumps and lumps in your pockets.
The case for the case
The ID Case slides on to your phone and can hold two credit card size items; your license and debit card, or maybe you roll with your ID and a couple crisp creased benjamins. Even if it's just one card, the patented design will keep it in place.
We always love a good design story so we had to share this video with you. From their offices in Tucker, GA, here's the designers of the ID Case: