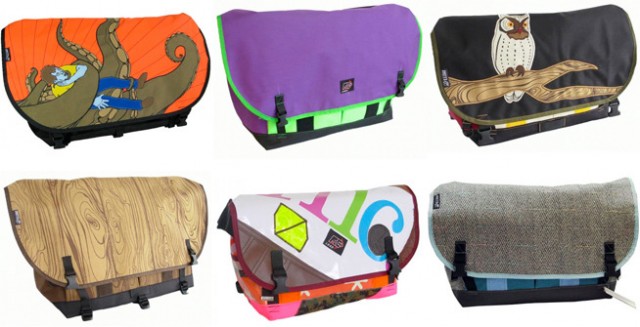 Limited edition and custom messenger bags from Philly
Roland Burns and Ellie Lum, the "R" and "E" of R.E.Load Bags, began making bags eleven years ago. They were both bike messengers at the time and had made a couple for vets of the Philadelphia bike messenger community who wore them with pride, helped get the word out and provided feedback. Messengering full-time, they'd make bags when they weren't out making deliveries.
From the beginning they offered color choices and quickly started doing custom appliqué designs too. To them, this element of self-expression was part of the job of being a messenger. Members of the community would zip past each other on the streets and it was their bikes and gear that they'd recognize on one another.
R.E.Load's big break came in 2000 when the Cycle Messenger World Championships were held in Philly. As they've grown over the years since then their philosophy has been the same: crazy-durable bags, designed and produced in house by a highly-trained staff of creative individuals. And let me just say that the snippets of personality shared about their staff make the bags that much more lovable—Ger-bear and Breannimal rock that appliqué. (See the steps of the appliqué process.)
Build Your Bag
This summer R.E.Load introduced a Build Your Bag section on their site that lets you specify colors for the flap, trim, thread, etc. Though they've been doing custom orders for a long time, this new tool taps the creativity of their customers and makes placing your order super easy. (It doesn't render a sample image though—they're working on that).
If you want to take your customization up a notch you can submit your own artwork (or an idea if that's all you've got) to be stitched on during the creation process. They're happy to do it (and extremely talented at it—holy cow check out their Flickr!) but you'll have to get in touch via email to coordinate, and naturally you'll get what you pay for (and pay for what you get.)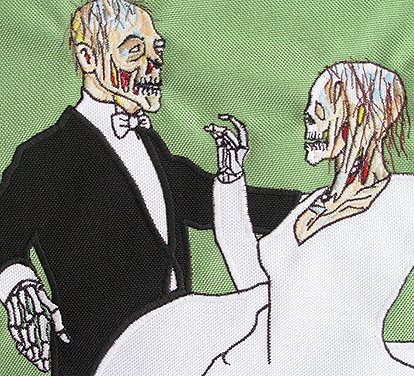 Limited Edition
When they're not busy filling custom orders they're working on limited edition bags.
"Sometimes they are complex graphical labors of love, and other times they're as simple as a unique color way that was just screaming to get made at least once." From zombies to argyle, big bold graphics and intricately stitched details—these bags are unique and intentionally special.