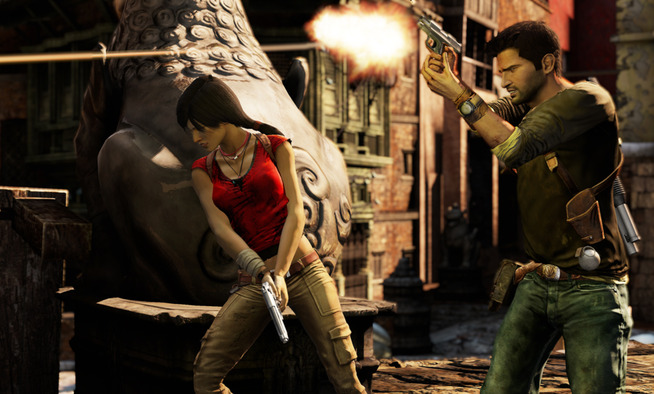 Uncharted 2: Among Thieves is a must-have experience for the PlayStation 3
The contender most likely to win Game of the Year is (finally!) out today.
Gorgeously lush environments, believable characters you emotionally resonate with and a perfectly paced story that holds true to the end—if you played Uncharted: Drake's Fortune as much as I did, you know that Naughty Dog can deliver on all three in spades. This is one of the few single-player games where a crowd will gather and stay put to watch. It's honestly that engaging.
Whether you dig the story, the tech or the badass cinematography, you've gotta see the trailer for Uncharted 2: Among Thieves. Check out what we have to look forward to:
Gather 'round and shoot
Fans of the series would be perfectly happy spending their money on the latest single-player sequel however lucky for us, Uncharted 2 is also a fully fleshed out multiplayer game. With a variety of competitive and cooperative multiplayer modes, you'll be sucked back in again and again—even with all the other amazing titles coming out this holiday (Assassin's Creed 2, Borderlands, Modern Warfare 2, Brütal Legend, Ratchet & Clank Future, etc.)
Check out this clip of the new multiplayer gameplay: