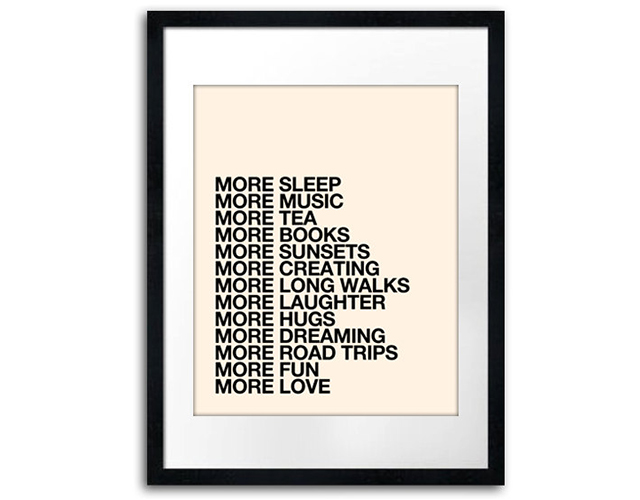 Gifts that express love all year long are quite possibly the sweetest gifts you can give. And what easier way to do that than with a piece of art?
TheLoveShop is filled with amorous, inspirational, and happy sayings creatively rendered and embellished by the lovely JJ St. James.
After facing down a very trying time in her life, the Australian designer chose to focus on love—joy, peace, happiness, gratitude—and created The Love Shop to share that love. I'm so glad she did!
Pass it on by gifting a lovely print to someone you love. I can't get enough of the top print titled More Love. More indeed!