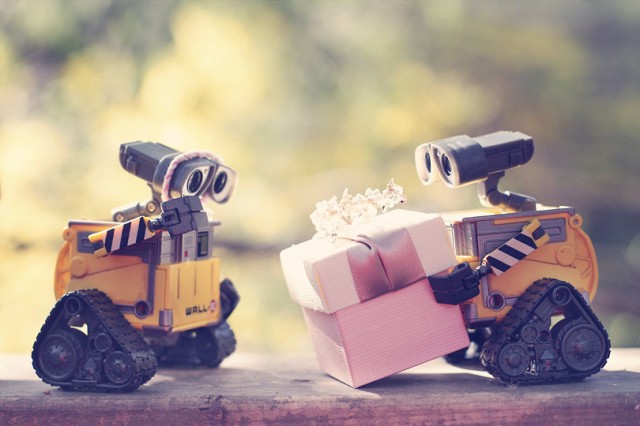 One of the primary goals at Wantist is to eliminate the stressful, often last-minute nature of finding the perfect gift. Still, we've all experienced that anxious rush to buy, wrap, and nonchalantly deliver a present like, "It's no big deal. I've had this ready to go for ages!" Whether we were too indecisive while shopping around, or just plain forgot, it happens to all of us.
In situations where last-minute gifting is inevitable, a lot of people turn to digital products, like Kindle ebooks, Netflix subscriptions, and video games off Steam. In general, this practice is gaining a lot of popularity, largely due to how convenient it is—after all, many of us practically live online. But are non-tangible presents perceived as equal to their physical counterparts by those on the receiving end? As conscientious gift-givers, this is an important point to consider.
Now, the question isn't necessarily whether they should be. I believe that a gift is something you should be thankful for, no matter what. After all, it's something you now have that you didn't before. My personal opinion on whether getting gifts is a right or a privilege aside, it still seems most people view digital gifts as being less meaningful overall.
I'll admit that I certainly feel some hesitation about giving someone something that'll exist only as data on their computer or mobile device. For example, getting my boyfriend the Amazon MP3 download of Jeff Bridges' new self-titled album somehow wouldn't be the same as buying him the vinyl or CD. The knowledge that he could easily stream these songs off Spotify for free would cheapen the experience for me, and, I assume, for him as well—a present's value is somewhat diminished if the recipient could have gotten it for free.
Another thing to remember is that one of the best parts of receiving a gift is being able to see the intention behind it. As the old cliché goes, it's the thought that counts. The relative ease of purchasing a digital gift, while a definite boon to the buyer, can represent a lack of forethought or effort from the recipient's point of view. Another negative for digital gifts.
The last aspect of digital gifting that makes me hesitant to do it is the fact that I would be losing out on the anticipation normally associated with sneaking a gift around, unveiling it, and then watching my giftee eagerly unwrap it. At most, there's an email notification or download button to signify that a gift was even given. Where's the fun in that?
Of course, sometimes digital gifting is necessary, especially when you need to come up with a present quickly. And, to be fair, there's probably more acceptance of digital products that don't really have a physical equivalent, like a Kiva donation or Hulu+ subscription.
What do you think? Does the whole gift-giving and receiving experience lose some of its magic when you can't put a bow on what you've bought? Is it the same for all digital gifts, or does it depend on the nature of what you're buying? Perhaps it depends on past gifting traditions between the parties involved?
I'd love to hear your feedback, so don't be shy!