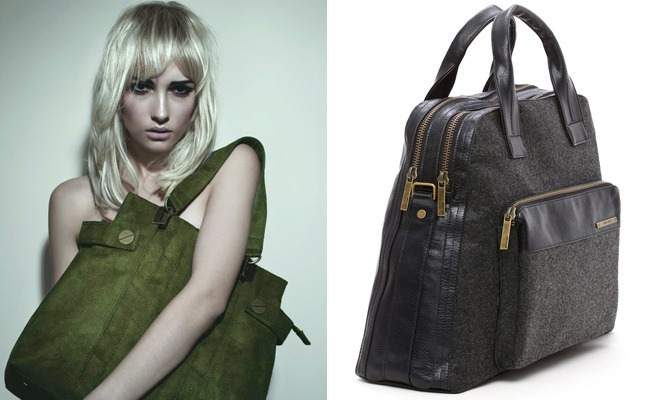 Matt & Nat sophisticated and socially-responsible bags for men and women
Inder Bedi, designer and co-owner of the fashion accessory line Matt & Nat, launched his company around a central message of positivity and a balance of design and social responsibility.
For Inder this meant a brand completely void of animal by-products—an idea prompted by a 30-day challenge to forego meat back in 1991. Matt & Nat grew from a very personal choice and has since become a recognized brand of fashion-forward bags, clutches and wallets sold from their online boutique out of Montreal, and retailers the likes of Neiman Marcus and Bloomingdales.
Substance
For the past couple years, Matt & Nat products have included a signature faux-suede lining made of recycled plastic bottles. This year the fall line includes the first bags made entirely from 100% recycled materials—the Men's Feutre collection and the Women's Suede Collection.
One from each collection is pictured above. The women's green Davis Suede Handbag is a stylish catch-all. Tone-on-tone stitching creates subtle details side-by-side with big shapes and antique brass hardware. Loving the green for this time of year and a berry red is also available if you really want to turn heads.
Next to The Davis is the men's dark grey Blockhead Feutre Bag. It has two main compartments, interior and exterior zip pockets, a detachable shoulder strap and a flat base. This one looks good with your favorite jeans or you best suit—a versatile everything bag.
Also for sale at: